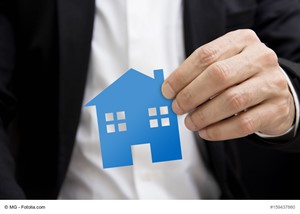 Conducting an in-depth home search may prove to be difficult, particularly for individuals with limited time and resources at their disposal. Fortunately, there are lots of things that you can do to streamline your home search and discover your ideal residence without delay.
Now, let's take a look at three tips to help you seamlessly navigate the homebuying journey.
1. Create Homebuying Criteria
Not all homes are created equal, and the dream house for one buyer may differ from the dream house for another. However, if you craft homebuying criteria, you can define your dream house and map out your property search accordingly.
Think about the features you want to find in your dream residence. For instance, if you want to own a house that features a dazzling backyard, you can explore residences that offer this feature. On the other hand, if you want to purchase a home that boasts multiple bedrooms, you can search for residences that provide plenty of space.
Consider where you want to reside, too. By doing so, you can narrow your home search to residences in a select group of cities and towns.
2. Know Your Homebuying Budget
Get pre-approved for a mortgage – you'll be happy you did. If you enter the real estate market with a mortgage in hand, you'll know exactly how much you can spend to acquire your dream residence. Then, you can search for houses that fall within your price range.
Obtaining a mortgage will require you to meet with banks and credit unions. You should review mortgage options from a variety of banks and credit unions, as this will allow you to select a mortgage that complements your finances.
Don't hesitate to ask mortgage questions, either. Banks and credit unions employ home financing specialists who are ready to respond to your mortgage queries. Plus, these specialists can offer home financing insights to help you make an informed mortgage selection.
3. Hire a Real Estate Agent
A real estate agent understands the challenges associated with finding a great house at an affordable price. Thankfully, he or she can make it easy for you to conduct an in-depth home search in no time at all.
Typically, a real estate agent will keep you up to date about new houses that become available in your preferred cities or town. If you want to view any of these homes, a real estate agent will set up a house showing. And if you find a home you want to buy, a real estate agent will help you craft a competitive offer to purchase this residence.
As you get set to search for your dream home, you should try to prepare as much as you can. By using the aforementioned tips, you can simplify the process of conducting a comprehensive home search. Best of all, you can use these tips to discover a wonderful home that is sure to serve you well both now and in the future.