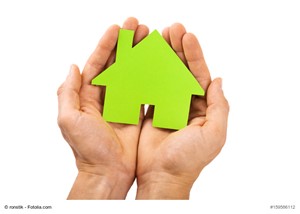 An offer to purchase represents a key milestone in the homebuying journey. Ultimately, it helps to plan ahead to ensure you're ready to submit a homebuying proposal. Because if you know what it takes to put together a competitive offer to purchase a house, you can boost the likelihood that a home seller accepts your proposal.
Now, let's take a look at three tips to help you get ready to submit an offer to purchase.
1. Study the Housing Market
The housing market fluctuates frequently. As such, you may enter a real estate market that favors buyers but slowly shifts into sellers' favor, or vice-versa. But if you examine the real estate sector closely, you can differentiate a buyer's market from a seller's one and submit an offer to purchase that accounts for the current housing market's conditions.
If homes are selling quickly at or above their initial asking prices, you may be working in a seller's market. Comparatively, if houses linger on the real estate market for many weeks or months before they sell, you may be operating in a buyer's market. As you start to craft an offer to purchase a house, you should analyze the real estate market. By doing so, you can submit an offer to purchase that matches a seller's expectations.
2. Get Your Finances in Order
Entering the housing market with a budget in hand usually is beneficial. If you get pre-approved for a mortgage, you can narrow your house search and stick to a budget as you pursue your dream residence.
Banks and credit unions can teach you everything you need to know about fixed- and adjustable-rate mortgages. Perhaps best of all, lenders employ mortgage specialists who can respond to your mortgage concerns and questions. If you collaborate with a lender today, you can get the financing you need to buy a house. Also, you can conduct a search for homes that fall within your price range and reduce the risk of submitting an offer to purchase that surpasses your budget.
3. Avoid a "Lowball" Offer
Submitting a "lowball" offer to purchase a home may seem like a good idea at first. Yet submitting a homebuying proposal that falls short of a seller's expectations is unlikely to help you acquire your dream house.
In most instances, a seller will instantly reject a lowball offer to purchase. And if you receive an immediate "No" from a seller, you risk missing out on the opportunity to purchase your ideal residence.
Allocate time and resources to craft a competitive homebuying proposal – you'll be glad you did. Otherwise, you run the risk of putting together a lowball offer that will miss the mark with a seller and force you to look elsewhere to purchase a house.
Lastly, if you need extra assistance as you perform a house search, you may want to hire a real estate agent. By employing a real estate agent, you should have no trouble crafting a competitive offer to purchase any home, regardless of the housing market's conditions.