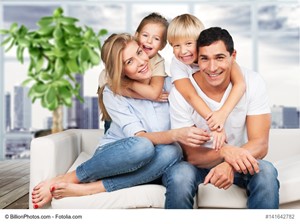 Everyone defines the term "quality of life" differently, but if you asked 100 people, you'd probably hear a lot of similar answers.
According to a Gallup study entitled "The State of American Well-Being," the basis for a good quality of life includes having a sense of purpose, feeling good about what you do every day, having supportive relationships, being motivated to achieve your goals, being able to effectively manage your finances, having the energy and health to pursue your interests, and sharing a sense of community pride. Feeling safe and liking where you live were also key ingredients in the formula for a high quality of life .
The Gallup/Sharecare report focuses on several aspects of community life, such as the role local governments play in offering amenities and resources to citizens. The study concluded that "communities that invest in active living, including bike paths, parks, walkability and public transit, have residents with better health and well-being outcomes."
While factors such as the quality of school districts and low crime rates are often foremost in the minds of house hunters, there's also a lot to be said for communities that offer public recreational facilities, educational programs, cultural events, and services that promote health, safety, and a clean environment.
Advantages that can help make one community more desirable and family friendly than another can range from free outdoor concerts and public tennis courts to the availability of farmers' markets and clean, updated playgrounds. Other features which can positively impact the quality of life in a community include well-maintained roads and bridges, the availability of dog parks, community parades, and programs to encourage the proper disposal of drugs, electronics, household chemicals, and recyclable products.
At the neighborhood level, quality of life is often measured by factors like noise, the condition of nearby properties, the overall safety and security of the area, and the amount of street traffic. Clean air, mature trees, and friendly neighbors can also contribute to a wholesome living environment that can be enjoyed for generations.
While there are many advantages to designing your own home or buying new construction, one might need to make short-term sacrifices when it comes to things like noise, neighborhood aesthetics, and other temporary inconveniences. Your real estate agent or home builder can probably fill you in on things like construction timetables and project completion dates.
If you're in the market for a new home, it's always a good idea to clarify in your own mind what you and your family needs to feel comfortable, happy, and secure. Creating a priority list of needs, desires, and preferences not only helps you stay focused in your real estate search, but also increases the probability that you'll be satisfied with your new home on a long-term basis.