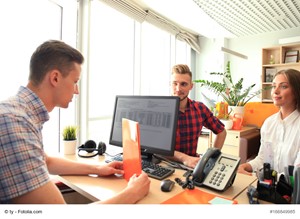 If you intend to purchase a house soon, it helps to prepare for the home buying journey. In fact, if you identify potential issues before you start your quest to find your dream home, you could avoid them during your property search.
Now, let's take a look at three common issues that plague homebuyers, along with tips to address these problems.
1. Lack of Home Financing
In some instances, a homebuyer will check out residences and find one that matches their expectations. Next, this buyer will submit an offer to purchase a home that ultimately gets accepted. At this point, however, the buyer may discover that they lack the necessary financing to acquire this home.
Entering the housing market with financing in hand is ideal. If a buyer gets pre-approved for a mortgage, they will know precisely how much money is available for a home purchase. As a result, this buyer can map out their home search accordingly.
To get pre-approved for a mortgage, it helps to meet with a variety of banks and credit unions. These financial institutions can teach a homebuyer about his or her mortgage options. Plus, they can help you make an informed mortgage selection.
2. Tight Home-buying Timeline
If you have only a limited amount of time to move from your current address, you may rush to purchase a house. In this scenario, you risk making a rash home purchase – something that may prove to be problematic both now and in the future.
For buyers who face a tight home-buying timeline, there is no need to stress. If you make a list of home-buying tasks you need to accomplish, you can take a step-by-step approach to the property buying journey.
3. Unrealistic Home-buying Expectations
You may expect to buy your dream residence without delay. Yet the real estate market offers no guarantees. And in certain instances, it may take many weeks or months before a buyer finds a house that they want to purchase.
To establish realistic home-buying expectations, it usually is a good idea to work with a property buying expert. Lucky for you, real estate agents are available in cities and towns nationwide, and they can provide home-buying insights that you may struggle to obtain elsewhere.
A real estate agent is committed to a homebuyer's success. As such, he or she will work with a homebuyer and help them prepare for the housing market. A real estate agent will also set up home showings and provide feedback about available residences in a buyer's preferred cities and towns. And if a buyer finds a house that they want to purchase, a real estate agent will help this individual put together a competitive home-buying proposal, too.
When it comes to purchasing a home, you should plan for the best - and worst-case scenarios. If you consider the aforementioned home-buying issues before you begin your house search, you can boost the likelihood of enjoying a successful property buying experience.