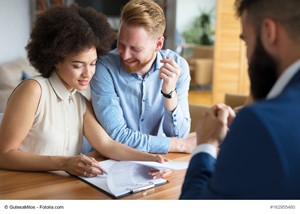 For those who want to enjoy a seamless homebuying experience, it helps to prepare accordingly. That way, you will be ready to identify and address any hurdles that come your way during the homebuying journey.
Ultimately, there are lots of things you can do to avoid a complex homebuying journey, such as:
1. Establish Homebuying Criteria
If you enter the housing market with homebuying criteria in hand, you can search for residences that match your expectations. Best of all, you may be better equipped than ever before to streamline your quest to find and acquire your dream home.
To craft homebuying criteria, think about what you require from a house. For instance, if you need a home that is located near your office in the city, you can hone your house search to residences in or near the city itself. On the other hand, if you want a home that offers two or more bedrooms, you can search for a house that provides the space you need.
You may want to create a list of home must-haves, too. This list may help you simultaneously narrow your home search and speed up the homebuying journey.
2. Know Your Homebuying Budget
There is no need to focus on homes that fall outside your price range. Instead, develop a homebuying budget, and you can avoid the risk of wasting time pursuing a house that you are unable to afford.
Oftentimes, it helps to meet with banks and credit unions before you launch a home search. These financial institutions can teach you about different home financing options so you can develop an effective property buying budget.
Banks and credit unions can help you get pre-approved for a mortgage as well. Once you have a mortgage in hand, you will know precisely how much you can spend to acquire your ideal residence.
3. Collaborate with a Real Estate Agent
Let's face it – no one wants to encounter roadblocks during the homebuying journey. Fortunately, real estate agents are available in cities and towns nationwide, and these homebuying experts are happy to help you achieve your desired results.
A real estate agent can offer comprehensive insights into the homebuying journey. He or she also can help you conduct an in-depth home search, set up house showings and much more.
In addition, a real estate agent understands the challenges associated with buying a house. He or she will help you alleviate stress throughout the homebuying journey and ensure you can make informed decisions along the way. Plus, a real estate agent is ready to provide homebuying recommendations and suggestions at your request.
When it comes to navigating the homebuying journey, you may want to start planning today. Thanks to the aforementioned tips, you can map out a successful homebuying journey. And as a result, you can boost the likelihood of purchasing a house that will serve you well both now and in the future.